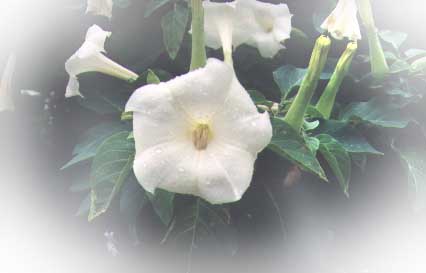 A Saturday afternoon trip
to see
Ruth Ann and Don's
Lovely house and garden
The rain only made it look all the better.
Right Click on Mouse and view to see pics larger.


Ruth Ann's
Luscious
Brugmansias

Mr. RA with the
Brugmansias


Ruth Ann's
Lovely lush
lotus

Ena and the lush lotus


Ruth Ann
is giving the fish
a treat
Cherrio's
Mr. U.O. watches Murphy

U. O.
She's going to feed the fishes

The fish come swimming
for their Cherrio's

} I<<<<)*>

} I<<<<)*>

} I<<<<)*>

:~)

Ruth Ann's
garden is
lush,
Everywhere
you look
there are


Beautiful perennials and trees. Here a few to enjoy.





Left
Richard S ., Mr RA & Mr. K.
are having a chat.

Thanks to Nora Mr. Kate and I have a lovely Pic of us together.
Our
Lovely hostess
takes a dip in the pond.

;~)

Ena says
"Are you sure about this?"


"Sure I do it all the time."

"Why didn't I wear shorts."
r
Gingerly she steps down, thinking, "Why did I do this?"

"Come on in the water is fine. See it's only this deep."


"May I present
my Lotus
Miss Luscious."

Mr. and Mrs. UO
watch Ruth Ann
being a water Sprite


"Take the pic Nora.
The water's getting cold
and the fish have run out of Cherrois."
Murphy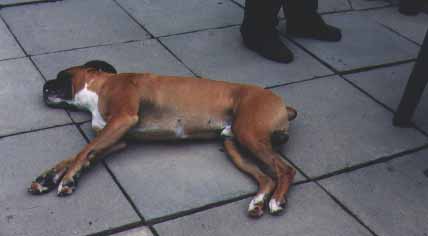 zzzzzzzz
Murphy is tired. He had a great day entertaining everybody. Especially
Mr. Urban Onion
I have met a new doggie friend.
Thanks Ruth Ann and Don for
the wonderful time at your lovely home.
Ruth Ann thanks for the Plants & take home goodies
Thanks
Nora for the white cat tail.
Of course thanks for all the lovely food to every beenie who brought some. It was delish.
Mr. & Mrs. Kate TO
we had fun :-) ~8)
On to Page 2
Last updated October 3, 2000
---
Toronto Web Solutions Inc.
Division of 1065788 Ont. Inc.

©1999-2003 Content & Logo
---