Scott was so nice when he found
out I was the one
who put up the Conservatory on the internet
that he stopped for a few moments and gave us the
grand tour of behind the scenes.
One of the many
seedlings they grow
for Toronto Parks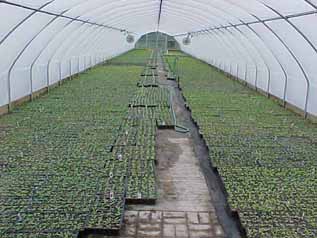 350, 000+ seedlings are done for the west and northwest of Toronto
at the greenhouses.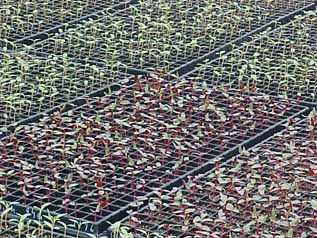 The seeds start out in little plug trays until they get true leave and send out roots. Then they are potted on to six or four
plastic cell packs
for biggish plants like the Pelargoniums. They are further potted on into
even bigger
pots. These pots will be set out in the conservatory.
Other plants are destined for the city parks.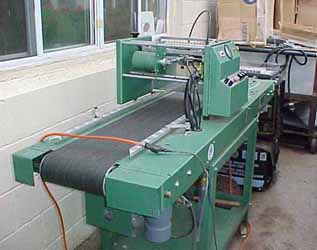 The seed machine for the
plug trays.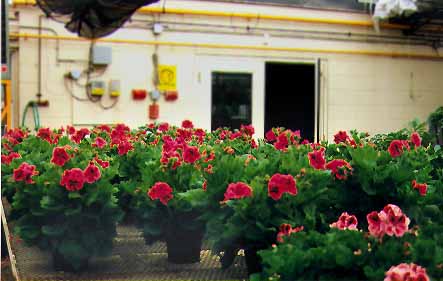 Pelargoniums
wating for the next Show.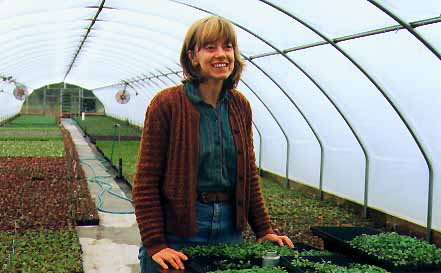 Eva at work,
we surprised her.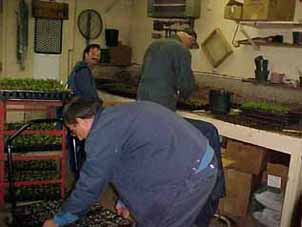 Busy in the potting shed.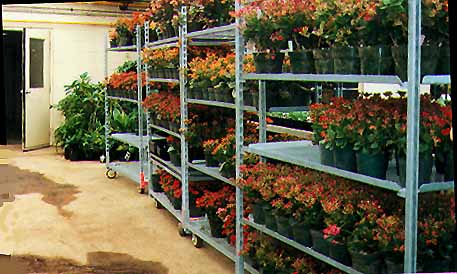 Kalanchoe
Waiting as well.
Pelargoniums some
more waiting
o

This space is waiting for the next seeding packs to be potted up.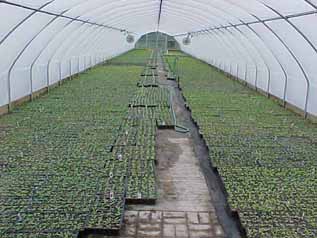 So many plants, so little time.