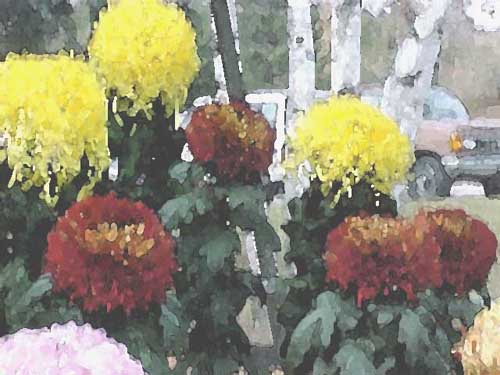 Greenhouse visit
November 2000

These are various views of the temperate zone room,
done up for fall.
This is one of the Japanese Mums put through
Adobe Photoshop in a Dry Brush technique.
The rest of the pics are different colours of the Japanese Mums. I have left them in a large format for you to enjoy them at their best.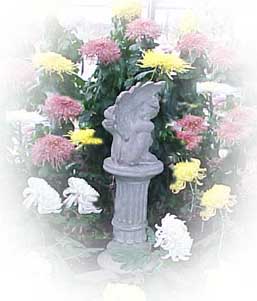 The Shy One
with mums around him.
Navigation bar for the greenhouse shows