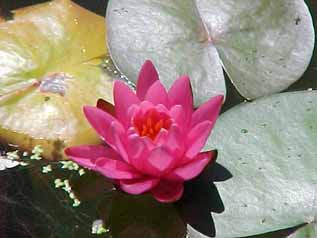 A pond is a wondrous thing.
Ours started out looking really murky and ended up one day just magically getting clear all on its own.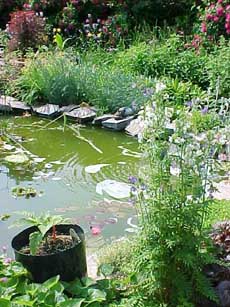 That happen last year and
again this year.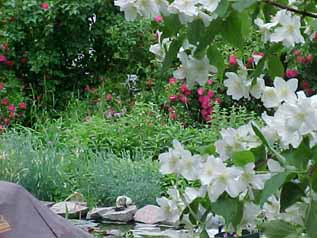 The bush in the foreground is a volunteer Mock Orange


The water lilies blossoms were a nice addition. The new one from Ruth Ann has buds I hope they open before it gets too cold.
It is a tropical so I hope I can get it through the winter.

Mrs. Willmott, Potentilla. the bee balm, and lamb sears are having a territorial fight.
I think I will dig out some of the lambs ear for a new home or ask the local hort. society if they could use it in their perennial sale in the spring.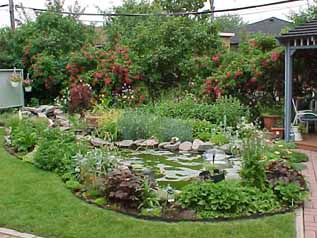 Well, spring arrived early this year and sort of stayed all summer until the fall, with a few really hot days here and there. Very odd for Hot Hazy and Humid Toronto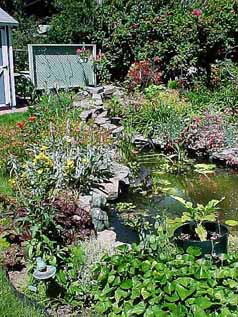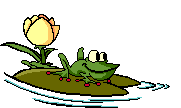 I hope we get a froggie.(];-)
We didn't yet (];-( Maybe next year.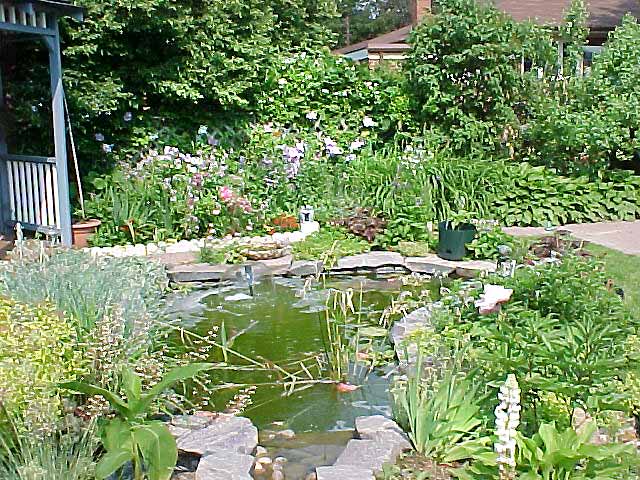 The pond is our favourite part of the garden. It is so nice to sit in the Gazebo on a hot summer's day and listen to the water from the stream and fountain. The birds in the neighbourhood all take a turn having a bath and a drink. We have seen red and yellow finches, cardinals, blue jays, morning doves and countless sparrows.