Coleus *are* us
lol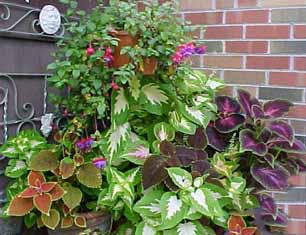 They have become one of my favourite plants....lovely colour here are some of my collection.
......and sometimes white and green says it all. ~8)
Click the boxes below to navigate the SUMMER 2000 pages.

We would love to hear from you Click here.
New October 3, 2000
---
Toronto Web Solutions Inc.
Division of 1065788 Ont. Inc.

©1999-2003 Content & Logo
---